SEA SOIL applied as a cover (mulch) appears to have the ability to act somewhat as a weed inhibitor. The organic nitrogen in fish is released slowly into the plants thereby actually discouraging some insects, which readily feed on leaves and buds of plants full and rich in fast-releasing commercial fertilizers.
SEA SOIL encourages the presence of earthworms, ladybugs, bees and other beneficial insects in your garden.
Increases water holding capacity (great for anticipated dry summers)
Promotes rapid growth
Creates slope stability & Adds organic bulk
Chemical Free
Constantly Monitored and Tested
No sewer sludge or manure used in our 2 year composting process
Landscapes
Use SEA SOIL for any garden. You can purchase SEA SOIL in bags or in bulk at a retailer near you. This magnificent Japanese garden uses original SEA SOIL in all its landscaped areas to produce bushes and trees that are vibrant, healthy and strong.
Use SEA SOIL to build a healthy garden by encouraging "the good bugs". Thanks to the beneficial microorganisms and micronutrients in SEA SOIL - our customers only have to use one product instead of 5 for their gardens.
Veggie Gardens

Since SEA SOIL is completely and truly organic, it is safe to use in your organic vegetable garden. Use Original SEA SOIL in your vegetable garden to produce organic produce that is rich in nutrients, large in size and safe to consume.
It's been proven in commercial nurseries since its inception. Many organic growers (such as Nanoose Edibles) use SEA SOIL in the growing of all their organic produce.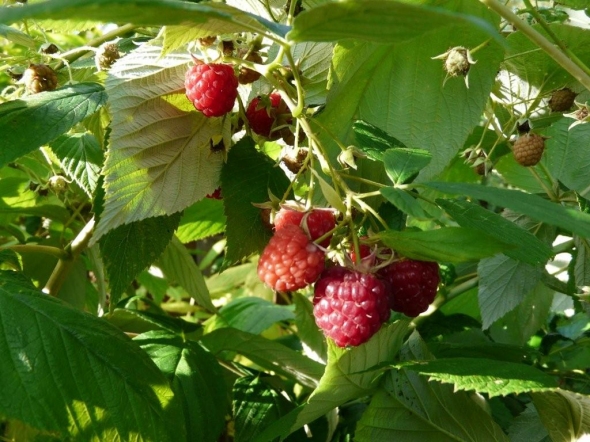 SEA SOIL can replace the need for fertilizers and herbicides and is approved for use in the B.C. Certified Organic Program. SEA SOIL is also approved by the Organic Materials Review Institute (OMRI) for the U.S., the Island Organic Producers Association (IOPA), and by the South Island Organic Producers Association (SIOPA). We do not harvest any of our ingredients by excavating from the earth or harvesting any fish from the ocean.
Flower Beds
If you want vibrant and robust flowers, use Original SEA SOIL throughout your flower beds. Since SEA SOIL retains moisture and fertilizes at the same time - you can use SEA SOIL throughout the gardening season to achieve award-winning results.
SEA SOIL has a weed-free status - meaning it will not bring weeds into your garden unlike many other soils such as many composted with manure.
SEA SOIL has no foul odor, and has a PH of 6.5: "Most plants grow best in a PH range close to neutral, with a slight bit of acidity, or 6.5 on the PH scale."-Sheena Adams, GardenWise Magazine.
Hanging Baskets & Potted Plants

Use our new Container Gardening Mix or our new Potting MIx throughout your hanging baskets, window boxes and potted plants to achieve healthy and gorgeous flowers. Your neighbours will wonder why your hanging baskets are so full and rich looking.
Once you try SEA SOIL, you'll wonder how you ever managed your gardens and baskets without it. Hey - why not start a neighbourhood hanging basket competition - you'll have the edge with SEA SOIL.
Industrial Uses
This site was a totally de-activated road in Beaver Cove (Pt. McNeill) in the spring of 1995.
A thin layer of compost was applied to the road on April 4/1997. The area was then seeded and trees were planted. Above is the same road a year after the application. Note the visible difference between the control area ( no compost) and the composted area.
SEA SOIL is not just "fish compost" but an award winning, organic, naturally fertilized soil that will change the way you garden.

SEA SOIL:
Replaces liquid and chemical fertilizers
Retains Moisture.
Increase Organic Content.
Introduce beneficial micro-organisms to your garden.

There are many more benefits of SEA SOIL. The more you use SEA SOIL the more ways you'll find to incorporate it in all you're growing; i.e. From seed blends, custom potting mixes, compost teas and lawn applications.

SEA SOIL works great on its own but most people's gardens need a good organic soil amender, conditioner or fertilizer to blend in with their existing soil and this where SEA SOIL performs the best.